SOAR's 30th Annual Conference 2018: Building Fair, Responsive and Inclusive Approaches
SOAR's 30th Annual Conference 2018
Building Fair, Responsive and Inclusive Approaches
Thursday November 1, 2018
Toronto Marriott Downtown Eaton Centre Hotel, Toronto   
SOAR Conference Presentation Materials now online click HERE               
8:00 - 8:45 a.m. Breakfast and Registration
8:45 - 9:15 a.m. Welcome and Opening Remarks from Conference Co-Chairs:
Carolyn Slon, Senior Legal Counsel, Ontario Securities Commission; and
Caroline King, Vice-Chair, Assessment Review Board, ELTO
Traditional Opening Ceremony and Welcome  
Joanne Dallaire, LL.D., Elder, Ryerson University and Ryerson's Aboriginal Council, and Traditional Counsellor at Ryerson's Aboriginal Student Services, will provide a Traditional opening ceremony, including an acknowledgement that we are meeting on the Traditional territory of the Mississaugas of the New Credit and former home of the Haudenosaunee and Huron-Wendat, a song and a prayer.
9:15 - 10:30 a.m. Morning Plenary:
LIGHTING THE FIRE: Strategies to promote Equity, Diversity and Inclusion
In a time when we are encouraged to embrace the concepts of Equity, Diversity and Inclusion, hear three celebrated disruptors share their visions, initiatives and accomplishments in spearheading various concrete efforts to achieve fairness, balance and a better society.  Julian Falconer describes the Law Society of Ontario's journey to have the legal community acknowledge and embrace EDI; Camille Orridge of the Wellesley Institute outlines her work to promote equitable access to health care with the Toronto Central Local Health Integration Network and Community Care Access Centre, including language accessibility, data collection, and designing programs focussed on social determinants of health; and Avvy Go offers insights from her experiences working with marginalized and racialized communities, and shares preliminary findings from a special project that examines the experiences of racialized communities in the tribunal sector.  The plenary embodies the aspirational goal of SOAR's 2018 conference: to build fairer, more responsive and equitable approaches to the adjudicative and regulatory regimes we administer. CPD = 1 hr + 15min EDI Hours
Moderator: Cynthia Pay, Member, Refugee Appeal Division, Immigration and Refugee Board of Canada
Speakers:
Julian Falconer, Partner, Falconers LLP
Avvy Go - Legal Director, Chinese & Southeast Asian Legal Clinic
Camille Orridge- Senior Fellow, Wellesley Institute
10:30 - 10:45 a.m. MORNING BREAK
10:45 a.m. - 12:00 noon CONCURRENT MORNING WORKSHOPS
Workshop #1: Living in the Future of Online Dispute Resolution – the Condominium Authority Tribunal (Trinity Salon II)
This workshop will feature a discussion of current innovations and future possibilities for online dispute resolution. What can we learn from the Condominium Authority Tribunal after one year after its experience with its ODR system? What technology exists and what does this innovation mean for dealing with complaints, regulating, mediating and adjudication? How can adjudicators and mediators be empathetic, assess credibility, decipher underlying issues when communications are in writing or via video / telephone conferencing? How can witnesses or disputed evidence be managed? And what can we do for those who have difficulties accessing an online system? CPD = 1hr + 15 min Professioalism Hours
Moderator: Cecile Landon, Dispute Resolution Officer, Landlord and Tenant Board, SJTO
Speakers:
Ian Darling, Chair – Condominium Authority Tribunal (Condominium Authority of Ontario)
Keegan Ferreira, Deputy Registrar & Director, Tribunal Operations – Condominium Authority of Ontario
Workshop #2: Tribunal Counsel – One Size Does Not Fit All (Trinity Salon III)
Many of us work with Tribunal counsel on a day-to-day basis, but do we really understand what they do? There are many different functions for Tribunal counsel, and the role of Tribunal counsel at one tribunal may be very different from that role at another tribunal, depending on their constituting statutes. Even within the same tribunal, there may be varying roles and responsibilities for Tribunal counsel that include: providing legal advice to adjudicators during hearings; engaging in draft decision review; advising on corporate matters; and representing a tribunal at judicial review. At this workshop, we will gather a panel of Tribunal counsel to discuss the boundaries of their roles. Our panel will discuss the ethical obligations and accountability issues facing Tribunal counsel. CPD = 15min Professionalism + 1hr Substantive Hours
Moderator: Carole Prest, Counsel to the Tribunal Chair, WSIAT
Speakers:
Anshumala Juyal, Senior Counsel, Legal Services, Immigration and Refugee Board of Canada / Government of Canada
Heather Gibbs ERT Legal Counsel / Manager ELTO Legal Services, Environment and Land Tribunals Ontario
David Rosenbaum, Fasken Martineau DuMoulin LLP
Lisa Freeman, Barrister & Solicitor
Workshop #3:     Assessing Credibility in a Hearing - Cautions and Tools to Apply (York Room)
Credibility assessments are one of the more challenging areas of work for adjudicators, and also an area that is fraught with potential for errors based on assumptions and stereotypes. Join our expert panel as they discuss how best to assess credibility at a hearing, the limits of memory, and guidelines for assessing credibility.  Learn about tools that you may apply to assess credibility fairly and with confidence. CPD = 1 hr + 15 min Substantive Hours
Moderator:
Grace Knakowski, Ontario Securities Commission, Secretary to the Commission, Office of the Secretary
Speakers:
Jonathan Shime, Partner, Cooper, Sandler, Shime & Bergman LLP
Dr. Hilary Evans Cameron
12:00 – 1:00 p.m. NETWORKING LUNCH
1:00-2:15pm Afternoon Plenary:
From the case law to the front lines: procedural fairness and self-representation  
A distinguished Panel will offer practical advice for both staff and adjudicators on how to provide procedural fairness to self-represented parties and discuss recent developments in the case law. CPD = 30 min Professionalism + 45 min Substantive Hours
Moderator: Dan Abrahams, Manager, Trustee Services, Law Society of Ontario
Speakers:
Dr. Laverne Jacobs- Associate Dean, Research and Graduate Studies, Faculty of Law, University of Windsor
The Honourable Madam Justice Freya Kristjanson, Ontario Superior Court of Justice
Susan E. Opler, Ombudsman, Ombudsman Toronto     
2:15 - 2:30 p.m. AFTERNOON BREAK
2:30 - 3:45 p.m. CONCURRENT AFTERNOON WORKSHOPS
Workshop #4: Talking About Talking Circles (York Room)
Building Alternative Dispute Resolution (ADR) models into adjudication adds to the adjudicator's toolbox and can enhance access and participation of parties in the process. Meeting in circles for talking, healing and resolving disputes is an Indigenous practice that is used in many communities across Canada. In Ontario, circles are well-established in the child welfare and wellbeing sector as a way to reduce conflict within families and between families and child welfare and wellbeing agencies for both Indigenous and non-Indigenous families and agencies. This panel of experts will bring their knowledge of the practice of circles to this workshop and will lead participants in an experiential learning exercise. CPD = 1hr + 15min Professionalism Hours
Moderator: Marisha Roman, Member, Child and Family Services Review Board
Speakers:
Jonathan Rudin, Program Director, Aboriginal Legal Services
Marilee Sherry, Coordinator, Family Group Decision Making, Brant Family & Children's Services
Bear Charles, Aboriginal Legal Services Community Council volunteer
Workshop #5:  Support of Witnesses, Participants and Those Affected by Regulatory and Hearing Processes (Trinity Salon III)
Regulatory or tribunal processes may be challenging to navigate or re-traumatize parties and witnesses through the process of telling and re-telling their stories. Access may be reduced because of the lack of familiarity with legal processes or the impact of injury or trauma on witnesses. Cultural backgrounds and experiences may compound re-traumatization and increase alienation, thereby further reducing accessibility. How can we design our processes to reduce the impact of re-traumatization and ensure accessibility? How have administrative tribunals and regulators adapted their processes to mitigate re-traumatization, address accessibility, and meet administrative needs? This workshop has been designed for staff, adjudicators, and regulators who are interested in inclusive and responsive processes across jurisdictions. CPD = 45 min Professionalism +3 0 min EDI Hours
Moderator: Noeline Paul, Member, Criminal Injuries Compensation Board
Speakers:
Pam Greenberg, Intake Coordinator/Witness Support, College of Physicians and Surgeons of Ontario
Katherine Hensel, Barrister and Solicitor, Hensel Barristers
Tara Ross, Office of the Worker Adviser, Ministry of Labour
Workshop #6:       I'm No Tech Whiz But… (Trinity Salon II)
You will be bombarded with 30 tech tips in this workshop, which will save you time, and energy, and make you look good. In this lively, fun session, a panel of six techie experts and not-so-techie experts will each provide six of their favourite and most useful tips – great for busy managers, staff, counsel, and adjudicators. You may know some of these tips but you will definitely learn something new. Tips for calendar, document, and information management will include Word and other Microsoft Office tools, as well as survey tools. Everyone will get the full list afterward – certainly not on paper, and maybe not by e-mail, but perhaps by using EATS, OneNote, or Google Docs! CPD = 1hr + 15 min Professionalism Hours
Moderator: Kevin Aguiar, Senior Policy Adviser, Death Investigation Oversight Council, Ministry of Community Safety and Correctional Services
Speakers:
Alexandra Alvarado-Bowen, Registrar, Social Benefits Tribunal, Social Justice Tribunals Ontario
Sean Isaac, Special Adviser, Innovation Office, Ministry of the Attorney General
Elaine Stone, Member, Ontario Review Board Manager | Investigations and Resolutions Division
Nicole Treksler, Member, Immigration Appeal Division, Immigration and Refugee Board
Dirk VanderBent, Vice Chair, Assessment Review Board, Environment and Land Tribunals Ontario
Gary Yee, Chair, Toronto Licensing Tribunal
Workshop #7:       Tribunals in Transition (Grand Ballroom)
Change is one of the only constants in the tribunal world. Two tribunals have gone through significant changes recently. The Assessment Review Board changed its processes and Rules of Practice and Procedure significantly in 2017 to address difficulties in their process. The Ontario Municipal Board was changed by law to the Local Planning Appeal Tribunal (LPAT) and was more than just a name change. The LPAT has had significant changes made to its jurisdiction and has introduced new Rules and processes to address its new legislative reality. Come and hear from leaders of both tribunals who will share their experiences dealing with and navigating big change. CPD = 1hr + 15 min Substantive Hours
Moderator: Scott McAnsh, Vice-Chair, ELTO
Speakers:
Paul Muldoon, Associate Chair, Assessment Review Board 
James McKenzie, Associate Chair, Local Planning Appeal Tribunal 
Sarah Jacobs, Member, Local Planning Appeal Tribunal
3:45 – 4:00 p.m. BREAK
4:00 - 5:00 p.m. Closing Plenary and Keynote Speaker    
Candy Palmater, Orator, Writer and Humourist
The Road Less Traveled
From student council President in a small rural high school, to valedictorian of her law school class, and a national TV show, Candy Palmater's life experiences are at once unique and universal. Her varied career has included 10 years with the Nova Scotia Department of Education and a brief stint on CBC radio where Canadians fell in love with her. Harper Collins is about to publish her first book, a memoir of her wild and wonderful life. This orateur, writer and humorist will, through words of guidance and personal stories, share her passionate perspective on inclusion, radical self- acceptance and the love of reading. You will feel empowered to affect change in yourself, your family and your community. Prepare to laugh, cry, and be up-lifted!
5:00 - 6:30 p.m. Networking Reception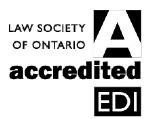 Please check back for program updates and schedule changes.
Please note that all registrations are firm.  No refunds are permitted for cancellations. No sharing of registrations are permitted.
When
November 1st, 2018 from 8:00 AM to 5:00 PM
Location
The Marriott Downtown Eaton Centre Hotel




525 Bay Street




Toronto

,

ON

M5G2L2




Canada