Overview of SOAR's Training & Education Opportunities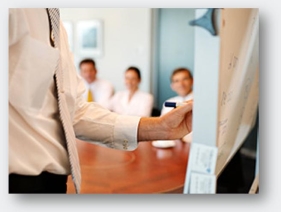 The impact of administrative justice agencies on the lives of individual Canadians is significant. It is probable that people will connect more with administrative justice agencies, than with the judicial court system. There has been significant change in agencies, boards and commissions and an increasing deference by the courts to tribunals to make decisions affecting day-to-day lives.
It is important that members and staff of administrative justice organizations receive adequate training and skills development. Increasing and maintaining competence and expertise through training and continuing education is essential to maintain and improve the administrative justice system. Proper training helps members and staff learn advanced techniques to complete everyday tasks more efficiently.
Training reduces turnover, improves job satisfaction, rewards employees and reduces the need for supervision. Training and education help keep people on the leading edge of current practices, policies, procedures and standards.
SOAR training is available in several formats:
Custom, in-house training programs designed to meet the needs of a specific organization.
Education programs of varying lengths and on topics such as:
Unconscious Bias
Administrative Law Primer
Hearing Management Essentials
SOAR/OPD Certificate in Adjudication
Effective Decision Writing for Administrative Adjudicators
Ethics in Administrative Justice
Difficult Conversations
Front Line Adjudicator Training
Ad-hoc, timely and topical workshops to address current issues in the administrative justice community.
To find out how SOAR can meet your unique training needs, Contact Us