SOAR's 34th Annual Conference 2022 (Virtual) Changing Tides: The Ebb and Flow of Administrative Justice
Thursday November 3, 2022 9:00am -3:00pm EST
SOAR's 34th Annual Conference
Thursday November 3, 2022 *Virtual
Changing Tides: The Ebb and Flow of Administrative Justice
9:00am - 3:00pm, delivered in real time on ZOOM, with live Q and A
Fee: $195 plus HST
Mark your calendar:  the 34th SOAR Annual Conference is back on November 3rd, 2022! This year's virtual conference, "Changing Tides: The Ebb and Flow of Administrative Justice" will focus on the ways that administrative justice has and is changing. We will explore several pressing topics, such as how diverse identities of participants in administrative justice should be addressed, how decisions can be written in a culturally competent way, and how we can build resilience as we assess and appreciate the significant impact of the pandemic on professional relationships and mental health. Join us as we  consider where we are, where we started, and where we strive to be! The Conference will run from 9:00am to 3:00pm with the opportunity to participate in real time, chat with peers and ask questions.
9:00a.m - 9:15a.m. Welcome and Opening Remarks from Conference Co-Chairs
MICHELLE ALTON, Assistant Crown Attorney, Lambton County
CAROLYN GORA, Director, Professional Conduct, College of Nurses Ontario
JOANNE DALLAIRE LL.D, Elder and Senior Adviser, Indigenous Relations and Reconciliation, Toronto Metropolitan University Indigenous Ceremonial Welcome 
9:15am-10:15am
OPENING PLENARY
All the Fish in the Sea: Navigating Questions of Identity in Administrative Justice 
Eligible for 1 hour of EDI CPD Requirement
There is a growing awareness of the need to address questions of race and identity in adjudication. But there are significant barriers in doing so, including discomfort, lack of expertise or evidence, and the myth of colour blindness. Our speakers will discuss different strategies and lessons learned in grappling with these important issues. 
MODERATOR: CYNTHIA PAY
, Tribunal Counsel, Law Society Tribunal
SPEAKERS: ADA CHAN,
Executive Director/Lawyer, Chinese & Southeast Asian Legal Clinic
NEGAR AZMUDEH, Assistant Deputy Chairperson, Refugee Protection Division, Quality Centre, Immigration and Refugee Board of Canada
JOANNE DALLAIRE LL.D,
Elder and Senior Adviser, Indigenous Relations and Reconciliation, Toronto Metropolitan University
NANA YANFUL, Legal Director, Black Legal Action Centre (BLAC)
10:35am - 11:50am CONCURRENT MORNING WORKSHOPS
WORKSHOP 1 How to SEA through the noise: Culturally Competent Decision-Writing
Eligible for 1 hour and 15 min of EDI CPD Requirement
Writing decisions for a diverse audience presents special challenges and opportunities. A tribunal's awareness of this diversity contributes to its competence, perceived legitimacy, and ability to build trust with its stakeholders and the public at large. How can we write decisions that are culturally competent and, thus, speak more meaningfully to their readers? Join a panel discussion of the related issues, practical solutions, techniques and tips to help you write more conscious and inclusive decisions. This workshop will explore how plain language writing supports decisions that are culturally competent and speak to the reader. 
MODERATOR: ANSHUMALA JUYAL, Canadian Human Rights Commission
SPEAKERS: THE HONOURABLE JUSTICE AVVY YAO-YAO GO, Federal Court of Canada
THE HONOURABLE JUSTICE MOHAN SHARMA, Superior Court of Justice
WORKSHOP 2  
Swimming with the Sharks: Navigating Incivility and Harassment in Administrative Proceedings 
Eligible for 1 hour and 15 min of Professionalism CPD Requirement
Administrative bodies have seen an increase in incivility, impatience, and harassing behaviour in the wake of the pandemic, including the use of social media as a tool of harassment. What has contributed to this trend? What impacts are felt by staff, adjudicators and other participants in the administrative justice system and what effects does this behaviour have on the system itself? What tools can be used to address these concerns?
MODERATOR: GENEVIEVE PLUMMER, Hearings Office Manager, Ontario College of Pharmacists
SPEAKERS:  ROSEMARIE McCUTCHEON, Tribunal Chair and CEO, Workplace Safety and Insurance Appeals Tribunal (WSIAT)
EVAN RANKIN, Associate, Singleton Reynolds
AMY STEIN, Deputy Registrar and General Counsel, College of Opticians Ontario
12:30p.m. - 1:40p.m. 

CONCURRENT AFTERNOON WORKSHOPS
WORKSHOP 3 GONE PHISHING: Casting a Net on Privacy and Security
As our world evolves, distances shrink and our electronic reach increases. We are faced with new challenges to privacy, keeping our personal information close to our chest, keeping our personal lives off-screen, anticipating breaches and invasions. Our panel looks at the three levels of privacy (physical, virtual, third party), how we can protect ourselves, how our tribunals and regulators safeguard us, how they control the damage when transgressions occur (as they inevitably and inexorably will). We will address how our institutions store our personal information; how we can protect our home environment (the screen behind us; the threat of hackers; how government and the private sector ransom breaches). And we will consider real-life examples from the world around us: disclosure of health records; leaked exam questions; surreptitious release of draft decisions.
MODERATOR: PREEYA SINGH, Director of Professional Conduct, General Counsel and Diversity, Equity and Inclusion Officer, College of Audiologists and Speech-Language Patholigist of Ontario (CASLPO)
SPEAKERS: DAVID GOODIS, Partner, INQ Law
JASON KOTLER, Founder and President, CYPFER
DIANA MILES, CEO, Law Society of Ontario
ALYSHA SHORE, Partner, Paliare Roland
WORKSHOP 4 Admin Law Deep Dive
Back by popular demand - SOAR's annual 'admin law blast' will cover the trends and developments impacting administrative justice from the past year. Our expert panel will discuss key recent decisions, including the Supreme Court of Canada's recent decision, Law Society of Saskatchewan v. Abrametz, and will provide practical tips for counsel, staff, and adjudicators.  You don't want to miss it!
MODERATOR: ROSEMARY BASA, Member, Refugee Appeal Division, Immigration and Refugee Board of Canada
SPEAKERS: PROFESSOR PAUL DALY, University of Ottawa, Faculty of Law
THE HONOURABLE JUSTICE LORNE SOSSIN, Ontario Court of Appeal
1:55p.m. - 2:55p.m. 
CLOSING PLENARY - Dr. RACHEL THIBEAULT
STAYING AFLOAT: Resiliency in Turbulent Waters
Eligible for 1 hour of Professionalism CPD Requirement
Drawing from recent findings in neuroscience, renowned occupational therapist and health and social justice champion, Rachel Thibeault, will highlight cognitive strategies to alleviate anxiety and optimize psychological resilience. Dr. Thibeault (PhD) will introduce the Compassion Protocol, one of the best protective factors for individuals exposed to human distress and hopelessness in the course of their work. She will also address the impact of outlook and inner discourse as key determinants of sustained psychological wellbeing.
"You can't stop the waves, but you can learn to surf" - Jon Kabat-Zinn
The SOAR 2022 Conference Committee is responsible for planning this year's workshops and plenaries. As is SOAR's custom, this volunteer committee ensures there is a wide variety of sessions for both new and seasoned adjudicators, regulators, front-line staff and Tribunal counsel. If you are interested in joining the planning committee, please email SOAR's Executive Director.
Stay tuned to this page for updates!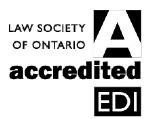 Please check back for program updates and schedule changes.
Please note that all paid registrations are firm.  No refunds are permitted for cancellations. No sharing of registrations, links or substitutions without prior approval is permitted.
When
November 3rd, 2022 from 9:00 AM to 3:00 PM
Location
Delivered Remotely
ON
Canada