SOAR 2021 Virtual Annual Meeting and SOAR Medal Presentations
This is our Annual Meeting (AGM) for SOAR members. Please register, as your RSVP, if you wish to attend this virtual event. A unique link will be sent to you closer to the date.
The AGM will start at 5:10 pm, EST.
Following the Annual Meeting, there will be the SOAR Scholarship presentation; a SOAR Medal Presentation and virtual networking.
Instructions for Joining This Event
After you have registered, we'll send you details about how to join.
The Program Schedule
The evening's virtual events will take place as follows:
5:00 – 5:10 PM
Registration and log-in for SOAR members
5:10 – 5:50 PM
SOAR's Annual General Meeting & announcement of SOAR Board of Directors 2021/23
5:50 PM
2021 SOAR Scholarship presentation
6:00 PM
SOAR Medal presentations
6:30 PM
Virtual Networking (BYOB)
Scholarships & Awards
The 3rd Annual SOAR Scholarship 2021 will be awarded to
Danika Goshulak
The 2021 SOAR Medal recipient(s) will be awarded to
David A. Wright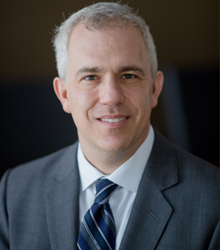 David A. Wright is the Chair of the Ontario Physicians and Surgeons Discipline Tribunal. Previously, as the founding Chair of the Law Society Tribunal, he spearheaded the reform of adjudicative processes at the Law Society of Ontario. He also served as adjudicator at the Human Rights Tribunal of Ontario, with roles including Vice-chair, Interim Chair, and Associate Chair. He completed his B.A. in History at the University of Windsor and his LL.B. and B.C.L. at the Faculty of Law of McGill University. David articled as a clerk to Madame Justice Claire L'Heureux-Dubé of the Supreme Court of Canada and then completed his LL.M. at New York University. Prior to becoming an adjudicator, he practised labour and employment law. He speaks frequently at conferences, has taught at Osgoode Hall Law School as an adjunct professor, and is the author of several law journal articles. David is vice-chair of the Council of Canadian Administrative Tribunals.
Raj Anand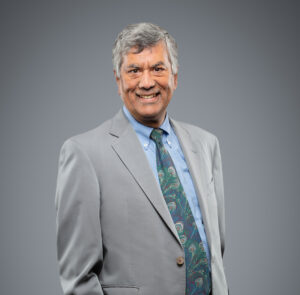 Raj Anand is a senior civil litigation, administrative and human rights lawyer and a former bencher of the Law Society of Ontario.
Raj practises in the areas of human rights, constitutional and administrative law, labour relations, civil litigation, professional negligence and discipline. He also acts as an investigator, mediator and adjudicator. Raj is the Chair of the Board of Governors of the Law Commission of Ontario. He is also a former Chief Commissioner of the Ontario Human Rights Commission, and he acted as a Board of Inquiry under the Ontario Human Rights Code and the Police Services Act, as Co-Chair of the University of Toronto Tribunal and as counsel to a number of administrative tribunals. An elected Bencher from 2007 to 2019, he continues his work as a member of the Law Society Tribunal's Hearing and Appeal Divisions.
Raj has spoken and written on diverse subjects including trial, appellate and administrative advocacy and human rights. He graduated with the Dean's Key in 1978 from the University of Toronto Faculty of Law. He served in 1986-1987 as a Task Force to the Ontario Government on the Law Concerning Trespass to Publicly-used Property as it Affects Youth and Minorities.
Notes
In order to participate in this event and gain the fullest experience, please download and install Zoom. If you have Zoom installed on your device, please update to the latest version to gain access to the latest features and ensure you have the best experience.
When
December 7th, 2021 from 5:00 PM to 7:00 PM