SOAR's 33rd Annual Virtual Conference 2021 - Administrative Justice Reboot: Reflect and Respond
November 4, 2021 9:00am -3:00pm EST
SOAR's 33nd Annual Virtual Conference: November 4, 2021
Administrative Justice Reboot: Reflect and Respond
Thursday November 4, 2021
9:00am - 3:00pm, delivered remotely, with live Q and A
Fee: $195 plus HST
2021 Conference Co-Chairs
NOELINE PAUL, Condominium Tribunal Authority
MICHELLE ALTON,  Workers Safety, Insurance and Appeal Tribunal
This year's conference will be offered on the first Thursday of November as it has been for the last 31 years. We'll be delivering workshops and plenaries remotely, live and interactive with content that is relevant to our current reality. It will run from 9:00am - 3:00pm. There will be an opportunity to ask questions and network, live and in real time. 
 Welcome and Opening Remarks from Conference Co-Chairs
NOELINE PAUL, Member, Condominium Tribunal Authority
MICHELLE ALTON, Workers Safety Insurance and Appeal Tribunal
JOANNE DALLAIRE, Indigenous Ceremonial Welcome
Concurrent Workshops TBD
Plenaries TBD
Speakers and Facilitators with expertise in Administrative Justice TBD
Live Panel Discussion with Q and A
Closing Remarks 
Virtual and In-person Networking (TBD)
The SOAR 2021 Conference Committee is responsible for planning this year's workshops and plenaries. As is SOAR's custom, the committee ensures there is a wide variety of sessions for both new and seasoned adjudicators, regulators, front-line staff and Tribunal counsel. 
Stay tuned to this page for updates!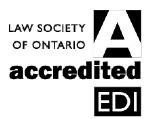 Please check back for program updates and schedule changes.
Please note that all registrations are firm.  No refunds are permitted for cancellations. No sharing of registrations, links or substitutions without prior approval is permitted.
When
November 4th, 2021 9:00 AM through 3:00 PM
Location
Delivered Remotely
ON
Canada
Event Fee(s)
Individual Registration
$ 195.00

+ $ 25.35 HST