SOAR's 33rd Annual Conference 2021 (Virtual)- Administrative Justice REboot: REflect and REspond
November 4, 2021 9:00am -3:00pm EST
SOAR's 33rd Annual Conference
Thursday November 4, 2021 *Virtual
Administrative Justice REboot: REflect and REspond
9:00am - 3:00pm, delivered in real time on ZOOM, with live Q and A
Fee: $195 plus HST
This year's conference will be offered on the first Thursday of November as it has been for the last 32 years. For the 2nd year, we'll be delivering workshops and plenaries remotely, live and interactive with content relevant and current to those who work in administrative justice.  The Conference will run from 9:00am - 3:00pm. There will be an opportunity to ask questions and network, live and in real time.
9:00a.m - 9:15a.m. Welcome and Opening Remarks from Conference Co-Chairs
NOELINE PAUL, Condominium Authority Tribunal
MICHELLE ALTON, Workplace Safety and Insurance Appeals Tribunal
JOANNE DALLAIRE LL.D, Elder, Indigenous Ceremonial Welcome 
9:15am-10:15am
OPENING PLENARY
I'M HAVING CONNECTION ISSUES: OPPORTUNITIES TO IMPROVE AND RECONNECT
The pandemic has left us a legacy of new realities: working from home, on-line claims, digital adjudication, contactless dispute resolution.  New technologies purport to improve administrative justice, but where exactly are the advances and are they all positive?
A far-reaching panel discussion to open SOAR's 2021 conference. A broader, more comprehensive follow-up to SOAR's earlier lively and provocative workshop on "Navigating Online Justice."  How have we pivoted, pliéed, pirouetted?  Where have we landed?  Panellists from all sectors of our community will discuss enhancements and setbacks, bandwidth, backlogs and burnout.  And the ultimate question: what have we done to Access to Justice?
MODERATOR:
LINDSAY LAWRENCE, Vice Chair, Ontario Labour Relations Board
ANU BAKSHI,
Lawyer, Income Security Advocacy Clinic, Adjudicator, Toronto Licensing Tribunal
ESI CODJOE
, Turnpenny Milne LLP, Workplace Law Practitioner, Investigator, Trainer, Former Human Rights Tribunal Ontario Vice-Chair
BERNIE C. LEBLANC
, Partner, 
Steinecke Maciura LeBlanc LLP
10:35am - 11:50am CONCURRENT MORNING WORKSHOPS
WORKSHOP 1 REFLECTING ON OUR OWN BIASES AND RAISING OUR CULTURAL COMPETENCE
Eligible for 1 hour and 15 min of EDI CPD Requirement
From reviewing and evaluating information, to applying standards and legal principles, to hearing evidence and assessing credibility, and writing the best decision you can – the work of a decision-maker requires an understanding of culture and its role in the decision-making process. This panel will discuss how implicit biases can affect the work of regulators and adjudicators and explore the skills that support greater cultural competence in your work. The panel will lead a discussion designed to:
Examine the role of implicit bias, power and privilege;

Draw connections between unconscious biases and structural inequities;

Discuss how implicit biases may impact decision-making at every stage of the adjudicative process;

Discuss strategies aimed at reducing risks and improving decision-making; and

Develop the skills required to ensure processes are fair, inclusive and accessible
MODERATOR:
GRACE KNAKOWSKI, Secretary to the Commission, Office of the Secretary, Ontario Securities Commission
SPEAKERS: KIRAN KANG, Lawyer, Goldblatt Partners LLP
MICHELLE BIRD, Michelle Bird Workplace Consulting
NICOLE S. BERNHARDT, Human Rights & Equity Specialist
WORKSHOP 2  TRAUMA INFORMED PRACTICES AND RESPONSES
MODERATOR: CAROLYN GORA, College of Nurses Ontario
SPEAKER:  DR. LORI HASKELL, Clinical Psychologist
This session will highlight the need for tribunals and regulators to gain a greater understanding of the neurobiology of trauma to engage effectively with individuals who have experienced trauma. Join this fascinating discussion with renowned clinical psychologist Dr. Lori Haskell. Dr. Haskell is an expert on trauma and abuse, trauma-informed approaches to service delivery and legal responses. Learn about the neuro-biological impact of trauma, how it affects memory, reactions and behaviour, and how to embed trauma-informed responses in our processes to support participants and the pursuit of administrative justice.
12:30p.m. - 1:40p.m. 

CONCURRENT AFTERNOON WORKSHOPS
WORKSHOP 3 ADMIN LAW BLAST: RE-CALIBRATING IN THE POST VAVILOV ERA 
Come to our annual administrative law session to hear about all of the latests developments you need to know about. Our two expert panelists will discuss the most exciting cases in the past year and provide practical tips for staff, counsel and adjudicators about were we are post-Vavilov as well as the future of administrative law. 
MODERATOR: MICHELLE ALTON, Workplace Safety and Insurance Appeals Tribunal
SPEAKERS: NEGAR HASHEMI, Senior Counsel, Department of Justice
STEPHEN RONAN, Partner, LERNERS LLP
WORKSHOP 4 RE-IMAGINING ACCESS TO JUSTICE FOR SELF-REPRESENTED PARTIES
Eligible for 1 hr and 15min of Professionalism CPD Requirement
Increasingly, more parties are self-represented in adjudicative hearings and other processes for a variety of reasons.  In order to ensure that self-represented parties are able to meaningfully participate in the tribunal or agency's proceedings, it is often necessary to take different steps to support these parties.
Taking a practical approach that incorporates insights from the perspective of tribunals and their users, a panel of speakers will present, discuss and engage with workshop participants on a range of relevant issues, including: 
Who are self-represented parties and what are their needs? 

What are the ways in which self-represented parties can obtain information and help outside tribunals and agencies?  What connections can tribunals make with outside resource groups and intermediaries who can assist? 

What kinds of resources, including navigational, can tribunals and agencies provide to enable self-represented parties to fully participate in processes?  What are the best ways to provide information about law and procedure to self-represented parties?

How can tribunals and agencies balance the requirements to provide accessible and inclusive justice with procedural fairness and efficiency?  How is volume/caseload a factor to take into account when thinking about access to justice in the digital space?  
MODERATOR: PROF. LAVERNE JACOBS, University of Windsor, Faculty of Law
SPEAKERS: MARION OVERHOLT, Executive Director, Community Legal Aid and Legal Assistance of Windsor 
ELI FELLMAN, Counsel, Tribunals Ontario
MOYA TEKLU, Executive Director and General Counsel, Black Legal Action Centre (BLAC)
1:55p.m. - 2:55p.m. 
CLOSING PLENARY - A Conversation with Delia Opekokew
MODERATOR- Linda Gehrke,
Vice-Chair,
Workplace Safety and Insurance Appeals Tribunal
Eligible for 55 min of EDI CPD Requirement
Delia Opekokew, IPC, LSM, LLD, Barrister and Solicitor, will engage in a conversation reflecting on her life and career as an innovator and champion of Indigenous and human rights.  A member of the Canoe Lake Cree First Nation the first Indigenous woman lawyer called to the bar in Ontario and Saskatchewan, Ms. Opekokew has advocated for First Nations and the Indigenous community over a career spanning more than 40 years.  She has served the Indigenous community and Canada in many roles, including as a Commissioner of Inquiry, Deputy Chief Adjudicator for the Indian Residential Schools Independent Assessment Process, and Chair of the Assembly of First Nations Independent Expert Panel on the Specific Claims Review.  She is the recipient of numerous awards for her exemplary achievements. 
The SOAR 2021 Conference Committee is responsible for planning this year's workshops and plenaries. As is SOAR's custom, this committee ensures there is a wide variety of sessions for both new and seasoned adjudicators, regulators, front-line staff and Tribunal counsel. If you are interested in joining the planning committee, please email SOAR's Executive Director.
Stay tuned to this page for updates!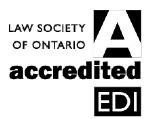 Please check back for program updates and schedule changes.
Please note that all registrations are firm.  No refunds are permitted for cancellations. No sharing of registrations, links or substitutions without prior approval is permitted.
When
November 4th, 2021 from 9:00 AM to 3:00 PM
Location
Delivered Remotely
ON
Canada